Nikola Michael Sušec, an excellent student of the Faculty of Croatian Studies, beloved buddy, promising poet, tragically died in Zagreb on 16 March 2022 at the age of 21. He was born in Eugene, Oregon, USA, on 13 November 2001. He graduated with honors from the Marist Catholic High School in Eugene and came to us last September, when he and his family moved from the States to Croatia. We shall remember his cheerful character, humanity, kindness, communicativeness, courage and patriotism. The academic community expresses its condolences to his father Josip, mother Heidi Melinda, brother Ivan Bennett and sisters Martina Ella and Tatjana Helena. Nikola will be buried in the place of his ancestors, in Novo Mjesto near Sveti Ivan Zelina.
Nikola disappeared (and died) on Wednesday night. Police found his body Thursday morning, but established his identity and reported it to his parents and faculty only on Friday after 11 A.M. Before that, on Friday morning, 18 March 2022, several colleagues went to look for Nikola at Borongaj marshalling yard, north of Borongaj Campus, and then one of them, Jerko Kučić was also killed by a high voltage near the same place as Nikola. Jerko was 23. He was born in Split on 14 July 1999. He graduated from the Antun Matijašević-Karamaneo High School in Vis and in 2019 he enrolled in university studies of history and philosophy and culture at Faculty of Croatian Studies. We shall remember his honesty, friendliness, optimism and caring.
May they rest in the peace of God!
On the occasion of saying goodbye to Nikola and Jerko, we post Nikola's motivation letter dated 2 September 2021. He wrote it in order to enroll the first year of croatology and philosophy and culture at the Faculty of Croatian Studies of the University of Zagreb.
"Invited"
My life has been questions, and languages, and pathways.
The boy saw the giant car curve into school. His father exited, curly dark hair wild around his safety glasses. Six-feet tall and thick-postured, he crossed to where the boy and his friends chattered. By the time he arrived, all of them were watching. "Hello," he offered, his booming voice so accented that his friends smiled. Then his mouth spoke sounds to the boy which his friends could not understand, to which the boy responded in English. He turned and followed after his dad, and the friends hurried their goodbyes.
When the boy and his dad left, the others resumed conversation in English.
As the boy got older, he began to learn that his father's country and his own were very different. The boy started wearing red-and-white checkers He talked about Croatia incessantly: its wheres, its whos, its whats; it was never far from the tip of his tongue. To everything the friends said, he could say something about the country. Eventually, his friends heard too much. And every time they hinted for him to stop, the talking only came louder.
In middle school, he was an outcast. He had a few good friends, but he wanted to fit in.
His real passion was soccer: to run with a ball and fly across the muddy field.
Every day, when his father picked him up from school, he could be himself. He decided to speak his language, slowly at first, and still slowly.
After middle school, the boy visited the nation of his dad's childhood. There, everyone spoke his father's language. Checkers were everywhere. And he always had a cousin to play soccer with.
Yet, when he arrived in that country, they called him "Amerikanac".
I penned this sober story in the third year of high school, as I questioned who I was. In America, in Croatia, I was an outsider. I prayed to know if I was American or Croatian at heart, and an answer came, but later.
Both societies accepted me – my American high school friends loved it when the "Croatian" came to hang out and joke with them, while Croatian cousins quickly invited the "Amerikanac" for a soccer match with kids or a conversation with parents.
I researched American colleges and Croatian colleges. I would one day imagine one future, and the next day, imagine the other. In high school, I visited Hrvatski studiji and announced that I would attend university there.
However, when the pandemic prevented me from moving overseas, I began to work.
Out of curiosity, I applied to an American college. A distant and affluent relative promised to pay.
I thought Croatia would be my future. I thought America would be my future. But the future is God's.
Suddenly, I became unhappy. I was depressed illogically. I needed to leave my home. I did not fit in with America. I needed to be Croatian.
God is pointing out my path at every crossroad. When my family decided to move to Croatia, they begged me to come along. Last-minute, I accepted. When I looked for colleges throughout Zagreb, Hrvatski studiji answered. When I realized I needed to improve my Croatian language skills, Hrvatski studiji offered a language skills course alongside my studies.
The staff at Hrvatski studiji have explained their program for Croats from the diaspora. It is a gift of grace. In a life of confusion and possibility, they are a simple answer, a true answer. There, I feel cared about. I can already imagine myself as a student, walking the sidewalks from class to class, under the bronzing leaves.
Born outside of the homeland, I have never discovered that side of life. I have never been Croatian, nor been immersed in the language, surrounded by the culture, or lived in my beautiful homeland.
Studying Croatology, I will come to know my nation. Imagine studying about Croatia in Croatia! I can perfect my language, meet Croatians, and be Croatian. Hrvatski studiji invites me. I accept.
I am no longer worried about who I am. I am Croatian; I am American. I am unique – not a child of one culture, but a child of two. I will be simply a Croatian-American at Hrvatski studiji.
I am invited.
Nikola Michael Sušec
September 2, 2021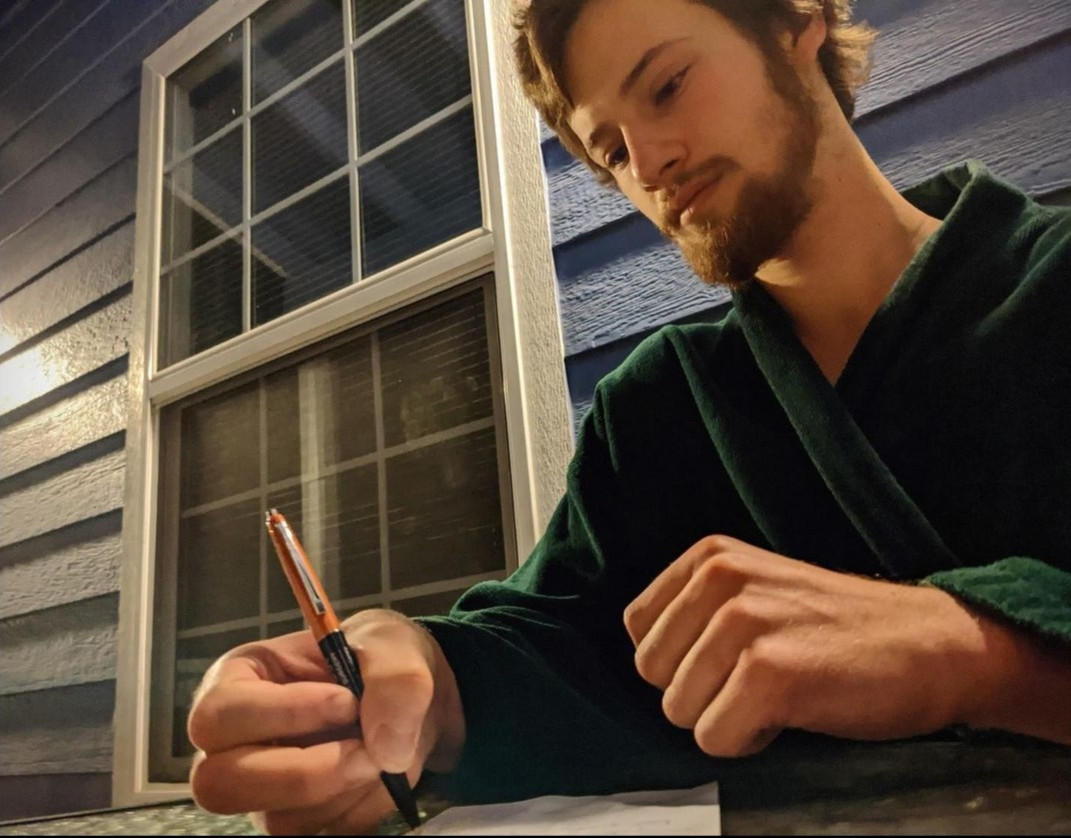 News list
Quick links
Studies
Undergraduate
Postgraduate
Informations
Hrvatski studiji Sveučilišta u Zagrebu pokrenuti su i ustrojeni 16. studenoga 1992., isprva samo kao dvosemestralni Sveučilišni komparativni studij hrvatske filozofije i društva. Taj je program potom preoblikovan u program redovitog četverogodišnjeg studija.
Address:
Borongajska cesta 83d, Zagreb (
map
)