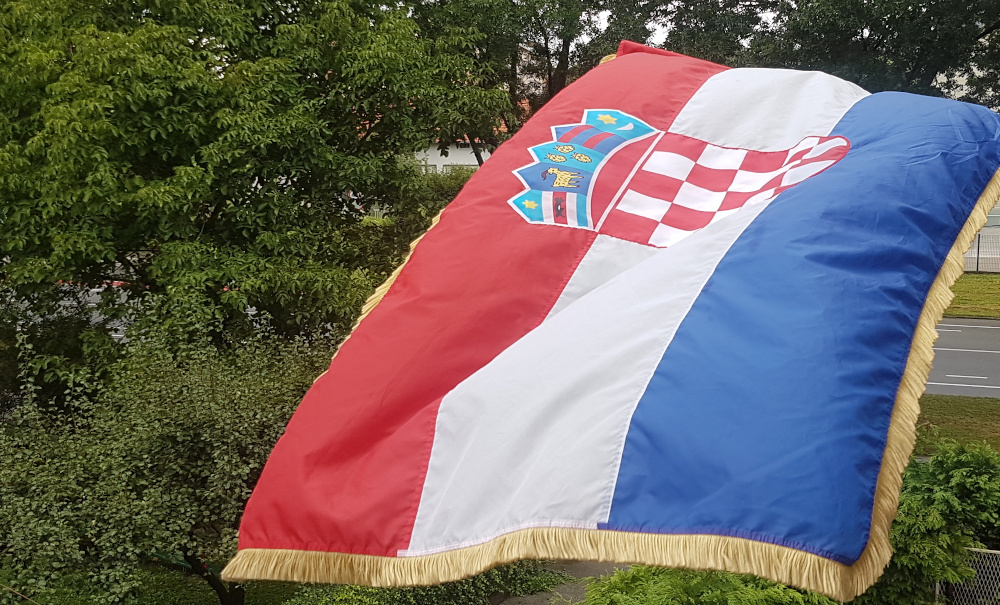 The Homeland has a special place in the heart of every Croatian citizen and every Croat.
Along with Statehood Day, we remember the words of President Tudjman on May 30, 1990.: "We do not want to create or encourage submissive henchmen, intellectual courtiers, and flattering careerists, or blinded political opponents or helpless haters, but responsible professional intellectuals and scientific-professional institutions that would contribute to the well-being of their people and the general well-being of the society in which they live and work through critical and positive intellectual creativity."
We congratulate our colleagues, employees, associates, and friends the Statehood Day and send our best wishes for their future and the future of the Croatian nation: long live Croatia!
Dean Stjepan Ćosić and Vice Deans of the Faculty of Croatian Studies
News list
Quick links
Studies
Undergraduate
Postgraduate
Informations
Hrvatski studiji Sveučilišta u Zagrebu pokrenuti su i ustrojeni 16. studenoga 1992., isprva samo kao dvosemestralni Sveučilišni komparativni studij hrvatske filozofije i društva. Taj je program potom preoblikovan u program redovitog četverogodišnjeg studija.
Address:
Borongajska cesta 83d, Zagreb (
map
)